Bulk
Our bulk station has over 50 different products from various brands made in quebec: Bionature, Pure-Total Fabrication, Osmose, Oneka, Amarille, Druide, les produits de Maya. Household products, body products: you can buy everything in bulk... You can bring your own containers or we have some at the store. The most important ? Bring them back each time and reduce waste ! Visit us in our shop of Saint-Bruno-de-Montarville, less than 30mn away from Montréal.
Why buy in bulk ?
Recycle waste is good... Reduce them is even better.
Respect the environment by using less plastic
Save money and be zero waste !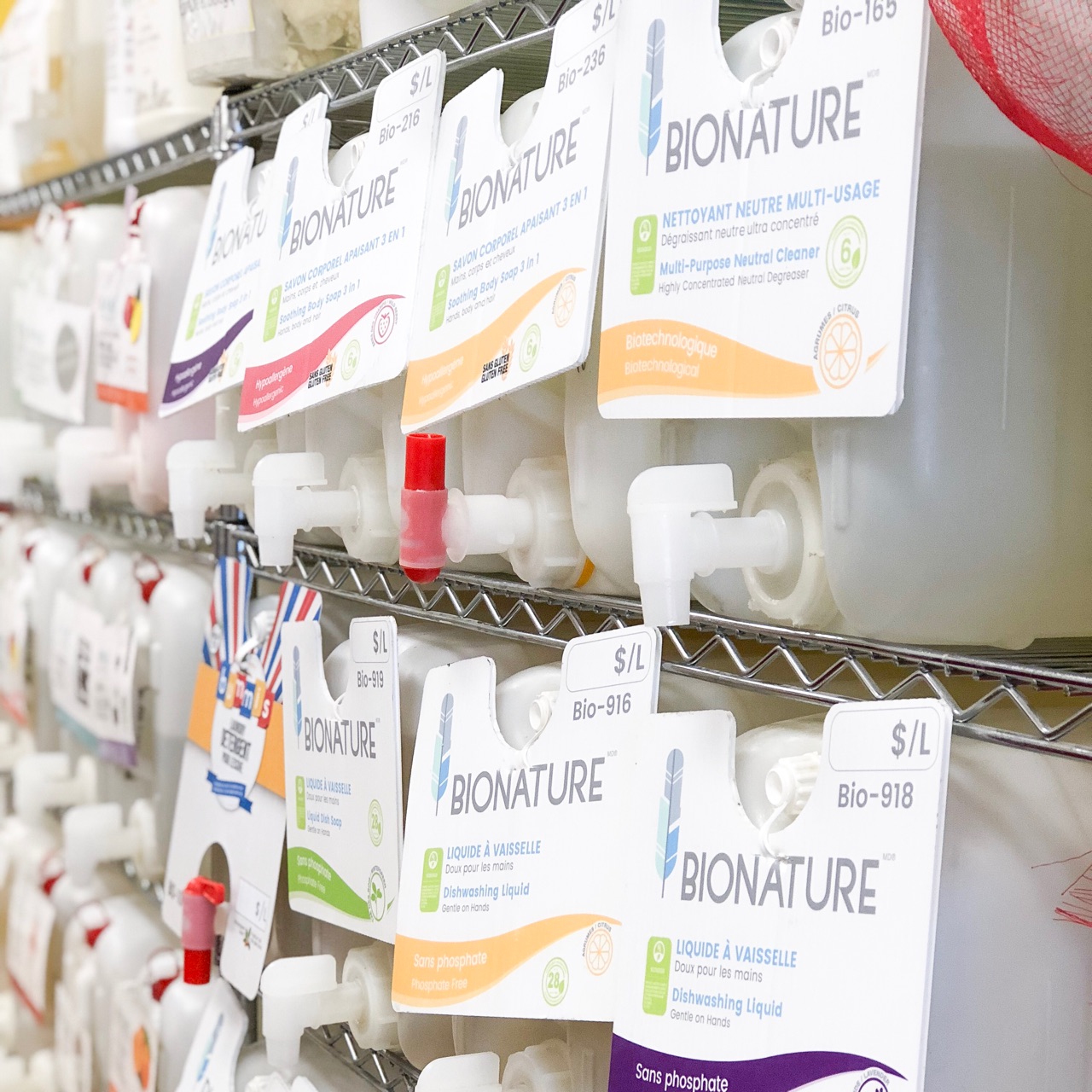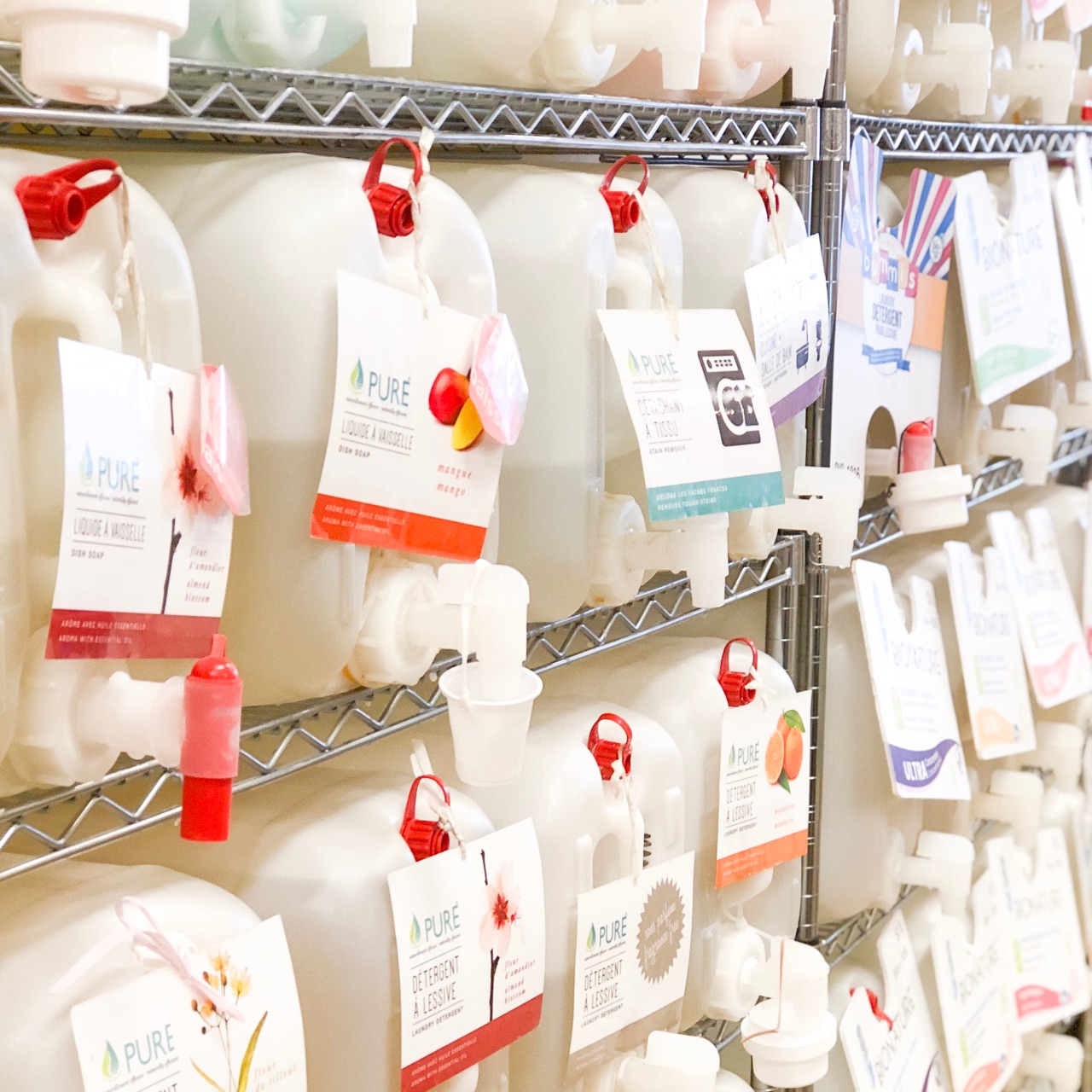 List of our products in bulk
Proudly made in Québec, all of our products are non-toxic, biodegradable and non-carcinogenic. The following brands are available Bionature, Pure - Total Fabrication, Amarille, Oneka, Druide, les produits de Maya , BKIND and Osmose. For more information on our bulk section, please contact us at [email protected]
| Products | Available fragrances / Composition |
| --- | --- |
| Laundry detergent | Fleur d'amandier, Prêle des champs, Tilleul, Mandarine, Fruits des Champs, Thé des bois, Lavande, Agrumes, Floral, Neutre, Bergamote |
| Fabric softener | Agrumes, Floral, Lavande, Agrumes, Fleur d'amandier |
| Dish washing soap | Fleur d'amandier, Mangue, Agrumes, Lavande, Thé des bois |
| Multi Usages Concentré | |
| Bathroom cleaner | |
| Floor cleaner | |
| Window Cleaner | Vinaigre 12%, Percarbonate de Sodium |
| Body product 3 in 1 (handsoap, shampoo, body shower gel) | Fleur d'amandier, Ananas Citron, Agrumes, Lavande, Fruité, Amande Coco, Neutre - Also Druide |
| Bubble bath soap | Fleur d'amandier, Lavande |
| Shampoo | Aloes, pamplemousse rose, Orange sanguine, Lavande, Agrumes - and ONEKA |
| Conditionner | Aloes, pamplemousse rose, Orange sanguine, Lavande - and ONEKA |
| Windshield washer fluid | |
Also available in bulk: Percarbonate de Sodium, Sel d'epsom, Liniment Oléo Calcaire, dentifrice naturel et sans fluor, lotion hydratante, Borax, Kombucha